User guide
Finding your way around the guide
To navigate between pages, click or tap the arrows to go forwards to the next page or backwards to the previous one. The arrows can be found either side of the page and at the bottom, too (circled in green, below).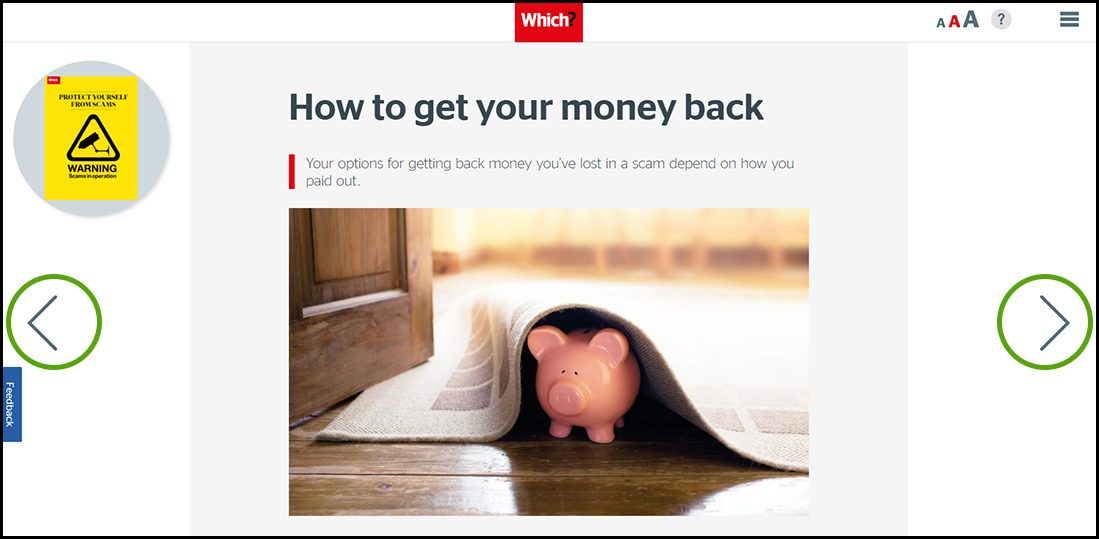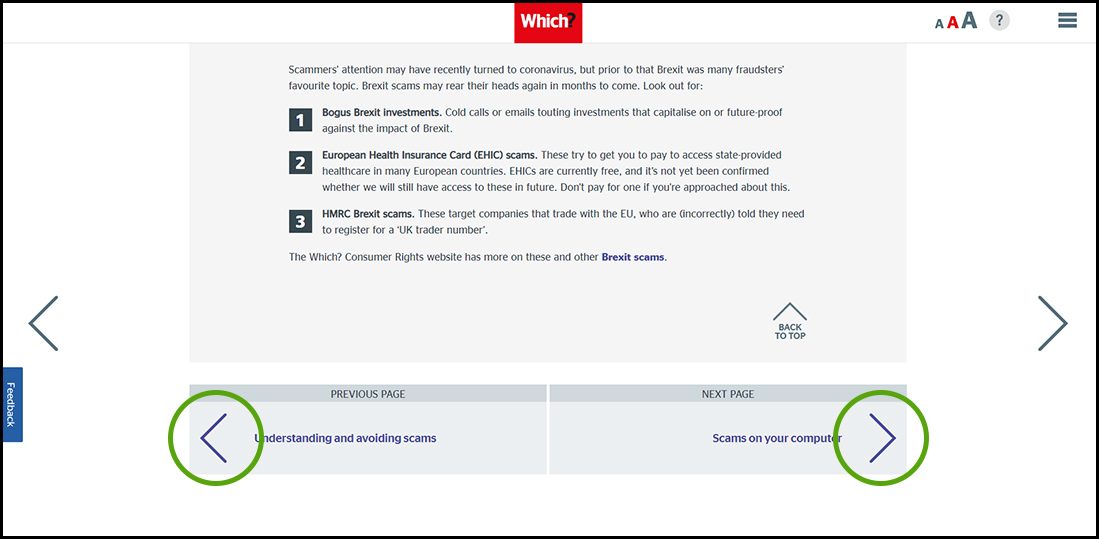 Menu/table of contents
Click or tap on the three horizontal lines in the top-right of your screen to open the main menu/table of contents. This icon is always visible whether you're using a computer, tablet or smartphone. The menu will open on top of the page you're on. Click on any section title to visit that section. Click the cross at any time to close the table of contents.
Text size
On a computer, you'll see three different sized letter 'A's in the top-right of your screen. On a smartphone or tablet these are visible when you open the menu (see above). If you're having trouble reading the guide, click or tap on each of the different 'A's to change the size of the text to suit you.
Pictures
On some images you'll see a blue double-ended arrow icon. Clicking or tapping on this will expand the picture so you can see more detail. Click or tap on the blue cross to close the expanded image.
Where we think a group of images will be most useful to you, we've grouped them together in an image gallery. Simply use the blue left and right arrows to scroll through the carousel of pictures.
Links
If you see a word or phrase that's bold and dark blue, you can click or tap on it to find out more. The relevant website will open in a new tab.
Jargon
If you see a word or phrase underlined, click or tap on the word and small window will pop up with a short explanation. Close this pop-up by clicking or tapping the cross in the corner.
Help
On a computer, you'll see a question mark icon in the top-right of your screen. On a smartphone or tablet this is visible when you open the menu (see above).
Clicking or tapping on the question mark will open this user guide. It opens on top of the page you're on and you can close it any time by clicking or tapping the cross in the top-right corner.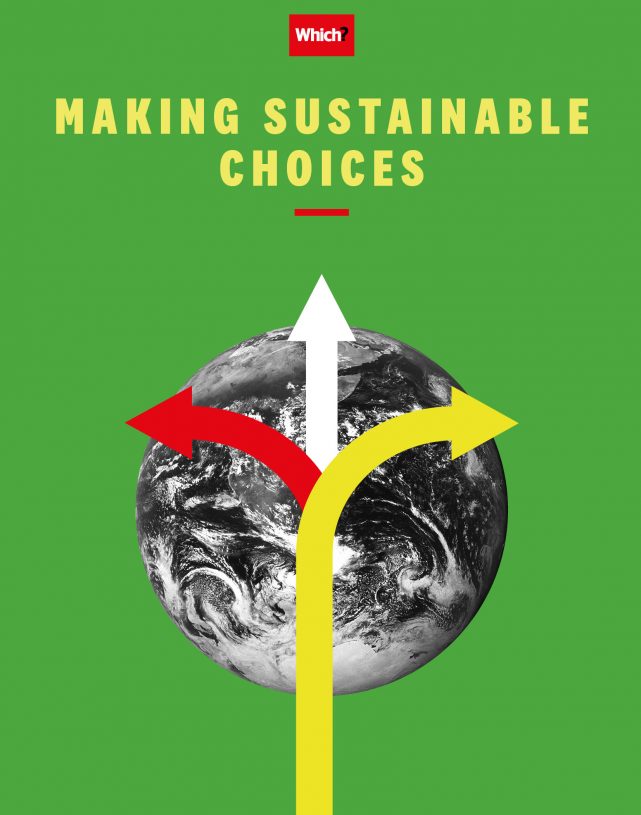 What we're doing at Which?
Learn more about our organisational commitments and why we're optimistic about what Which? can achieve

Which? is committed to championing sustainability for consumers and bringing sustainability to the core of our values, mission and purpose. We've always helped you to confidently buy better products, now we're eager to help you to make more sustainable choices that can reduce harm to the environment – including when not to make a purchase. We are also putting consumers at the top of the agenda when we work with policymakers and businesses to deliver sustainable solutions.
Working for consumers
Our Eco Buy badge now highlights the most sustainable products that have the smallest impact on the environment, while our investigations team is working on introducing green ratings into our energy provider and supermarket recommendations. Our product testing team is working with other European consumer testing organisations to introduce full lifecycle analysis into our reviews. In addition to this, we've focused our traditional reliability surveys firmly on brand longevity and repairability, and stopped making Best Buy recommendations for lithium-ion cordless products that don't have replaceable batteries.
Which? has worked with Consumers International on projects that include the United Nations environment programme on plastics. We've given our support to Climate Assembly UK Climate Assembly UKA randomly selected and representative group of over 100 UK citizens, aged 16–79, tasked with working out how the country should reach the 2050 net-zero target and taken account of its findings and government plans in our policy work. We continue to provide feedback to government consultations on product eco design, energy labelling, electric vehicles and misleading green claims.
We want to make sustainability simple for consumers. All of our advice on how to live and buy better for you and the planet can be found in one place on our website.
Working on ourselves
Following an assessment to understand and benchmark the waste output and energy use of our offices, we are making changes to our procurement practices and we're set to switch to a greener energy supplier. These are the first steps towards building science-based targets in the year ahead with the ambition of making Which? a net zero Net ZeroA target of completely negating the amount of greenhouse gases produced by human activity, to be achieved by reducing emissions and implementing methods of absorbing CO2 from the atmosphere organisation in the future. We've also launched a full review of our print operations – from the paper we use, to the packing and shipping process.
We acknowledge that our staff have a key role to play in reducing their carbon footprint, Carbon footprintThe amount of carbon dioxide (or the equivalent in other greenhouse gases) released into the atmosphere as a result of the activities of an individual or organisation so we're looking at ways to support them to make changes – this isn't a difficult task as many staff members are already green ambassadors. A network of Sustainability Champions has been set up and will hold Which? to account in all environmental issues. As an organisation we're motivated and eager to embrace further change.
Which? Investigates podcast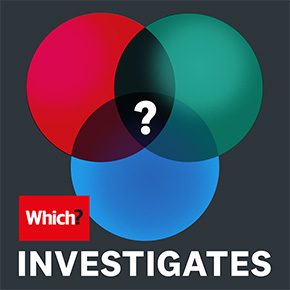 The Which? Investigates podcast filters fact from fiction, and our first series shines a light on sustainability. From plant-based food to plastic-free products and electric cars, Electric CarsA zero-emission car that is powered entirely by a battery-driven electric motor. science journalist Greg Foot puts claims of sustainability under the spotlight to find out what genuinely reduces our environmental footprint.
Greg explains: 'I've always wanted to dig deeper into sustainability, to find out what genuinely reduces our carbon footprint and what is actually just marketing "greenwashing", GreenwashingThe process of conveying a false impression or providing misleading information about how a company's products or services are more environmentally sound. and this podcast is going to do just that.'
Listen here or wherever you get your podcasts, and don't forget to subscribe to catch every episode.
It's good to talk

At Which? we understand the power of conversation in helping each other to live a little bit more sustainably. It's why colleagues from across Which? have shared their top tips to encourage each other to take small steps in the right direction.

What changes have you already made? What would you recommend to others? What's next on your list? What would you like Which? to help with?

Share your story and join the conversation.