User guide
Finding your way around the guide
To navigate between pages, click or tap the arrows to go forwards to the next page or backwards to the previous one. The arrows can be found either side of the page and at the bottom, too (circled in green, below).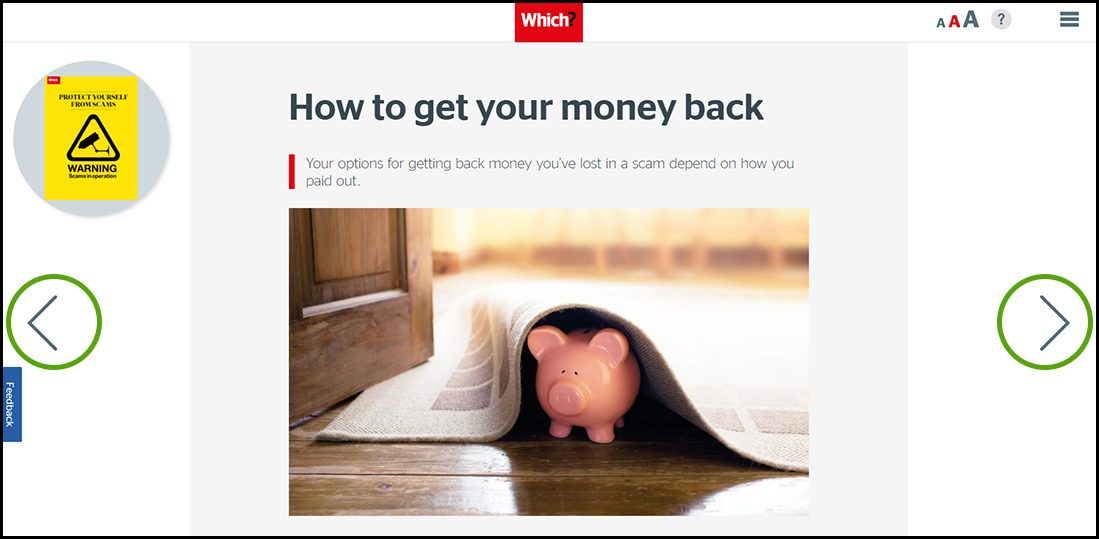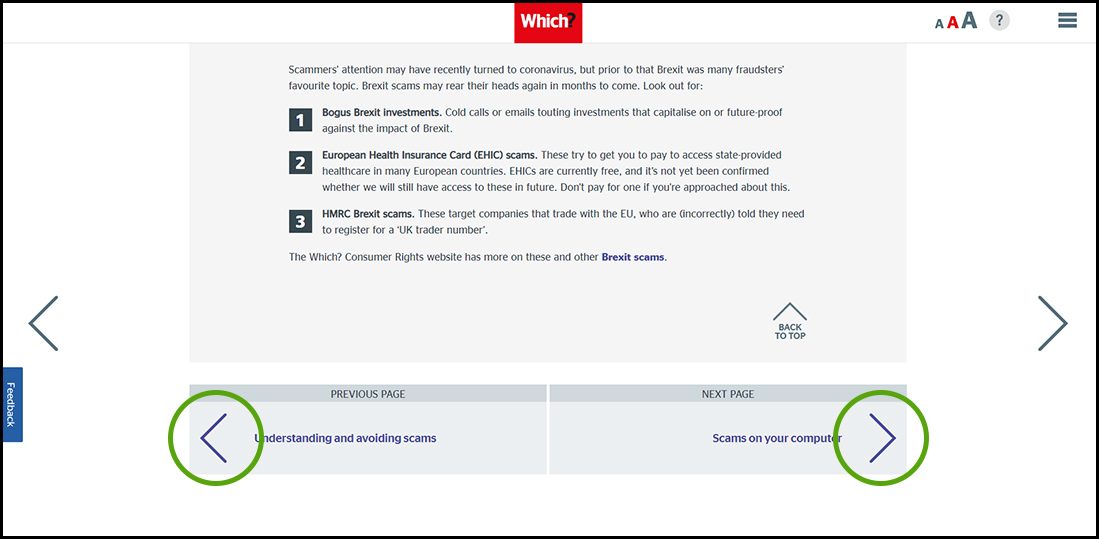 Menu/table of contents
Click or tap on the three horizontal lines in the top-right of your screen to open the main menu/table of contents. This icon is always visible whether you're using a computer, tablet or smartphone. The menu will open on top of the page you're on. Click on any section title to visit that section. Click the cross at any time to close the table of contents.
Text size
On a computer, you'll see three different sized letter 'A's in the top-right of your screen. On a smartphone or tablet these are visible when you open the menu (see above). If you're having trouble reading the guide, click or tap on each of the different 'A's to change the size of the text to suit you.
Pictures
On some images you'll see a blue double-ended arrow icon. Clicking or tapping on this will expand the picture so you can see more detail. Click or tap on the blue cross to close the expanded image.
Where we think a group of images will be most useful to you, we've grouped them together in an image gallery. Simply use the blue left and right arrows to scroll through the carousel of pictures.
Links
If you see a word or phrase that's bold and dark blue, you can click or tap on it to find out more. The relevant website will open in a new tab.
Jargon
If you see a word or phrase underlined, click or tap on the word and small window will pop up with a short explanation. Close this pop-up by clicking or tapping the cross in the corner.
Help
On a computer, you'll see a question mark icon in the top-right of your screen. On a smartphone or tablet this is visible when you open the menu (see above).
Clicking or tapping on the question mark will open this user guide. It opens on top of the page you're on and you can close it any time by clicking or tapping the cross in the top-right corner.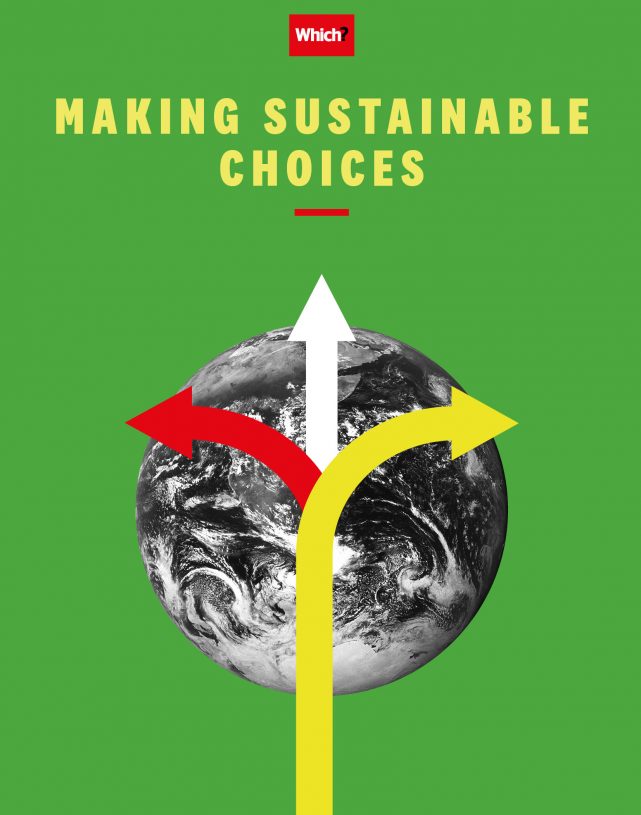 You're in the driving seat
Car owners need to go that extra mile in the fight against climate change – steer yourself towards greener habits

Many of us have to rely on a car to get us from A to B, especially those living in more rural areas where public transport options are few and far between. However, all drivers, no matter where they live, can make sustainable choices to reduce their impact on the environment – small changes may save you fuel money, too.
Ask yourself the following 10 questions:

Could you drive less often?
If you're using a car to travel short distances, a greener and healthier option would be to walk or ride a bike instead. The government has pledged to create thousands of miles of new, protected cycle lanes, so get on your bike and enjoy them.
Do you make too many journeys?
Think about why you're getting behind the wheel. If it's a trip every other day to the supermarket, why not plan your meals for the week ahead and drive to shops only once.
Are you aware of your driving behaviour?
Anyone who slams the pedal hard to the floor or has a habit of breaking sharply is driving inefficiently. Accelerating smoothly at a steady speed will help to minimise the amount of fuel you burn.
How do you change gears?
Manual-transmission cars are reducing in number, but the newer models that exist often have a gear-shift indicator that tells you when it's the most economical point to change gear. Short shifting – skipping a gear – can also aid in reducing fuel consumption.
Do you check your tyre pressure?
Make sure your tyres are at the correct pressure as stated in the car's handbook – or find it on a sticker on the driver's door pillar. Under-inflated tyres can significantly reduce a car's fuel economy.
Is your boot always full?
You wouldn't necessarily think that keeping golf clubs in a car or a bulging bag of tools would make much difference to your vehicle's fuel consumption. However, any weight makes the engine work harder. Ensure you travel light when you can.
Do you drive with an empty roof rack?
Don't leave a roof rack or cycle carrier on your car when they're not in use. Extra drag means your car will use more fuel.
Is the air-con on?
Think about whether you really need air conditioning? If not, switch it off. Don't leave the rear-window heater on either.
Do you book a regular service?
Ensure your car is maintained according to its service schedule. A serviced car with clean oil and fresh filters will use fuel more efficiently.
Do you really need to own a car?
If you mainly use your car to travel to work, ask around and see if a colleague could give you a lift, providing it's safe to do so. Carpooling reduces traffic on the road and so helps the environment. Alternatively, find out more about car sharing schemes.